*Information as of 10/10/2022
DETAILS ABOUT THE 2023 JUNIOR NATIONALS TRIP:
Arrange travel Fairbanks.   We will pick up & drop off vaccinated athletes at the  airport.
Cost:  TBD, does not include travel or uniform purchase.
Staying at:  TBD
Food will be provided by:  TBD
2023 JUNIOR NATIONALS SCHEDULE:
March 11: Official Training & Opening Ceremonies
March 12:  Official Training on Interval Course
March 13: Interval Start Classic Tecnique
March 14: Sprint Free Technique
March 15:  Official Training on Mass Start Course
March 16:  Mass Start Free Technique,  Final Banquet
As a division of US Ski and Snowboard, PNW is following the US Skiing guidelines. Fully vaccinated athletes can travel in the traditional JN team model. Unvaccinated athletes can also be part of the team but will follow a 'day camp' model. In the Day Camp model athletes are responsible for their own food, lodging and transportation. There will be an option for all team members to attend indoor team meetings virtually. The definition of fully vaccinated according to the CDC, is two weeks out from the 2nd doses of Pfizer and Moderna, or from the 1 shot Johnson and Johnson vaccine.
Masks will be required in all indoor public spaces including team vans, any in person team meetings, public spaces in the hotel, etc.
Congratulations to Our Past Teams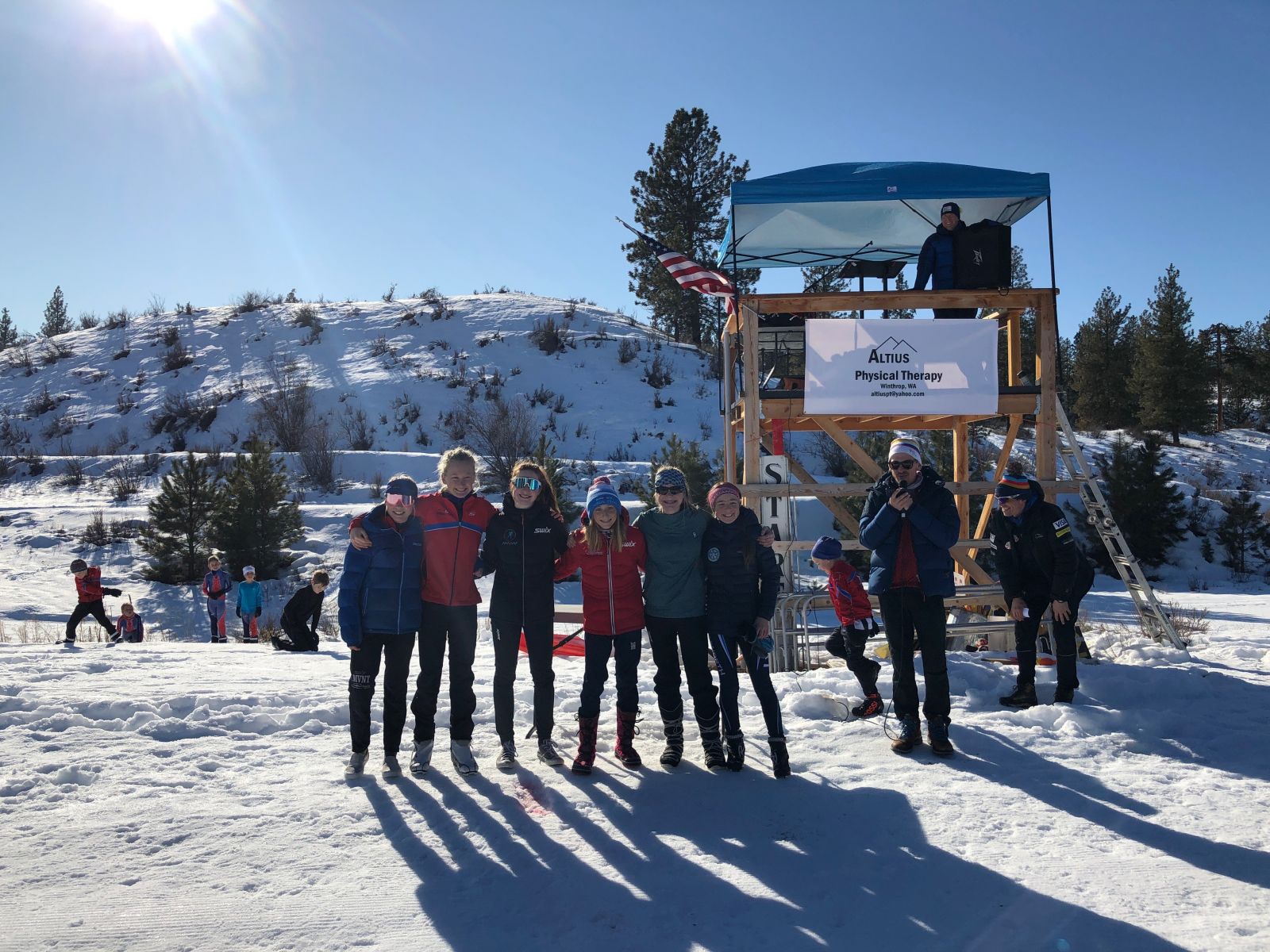 U14 Girls:  Dashe McCabe, Methow; Gwen Evans, Momentum; Serenity Saugen, Plain Valley; Marta Schrohowsky, Methow; Josie McLauglin, Spokane; Kailua Balazas, Teacup;  
U12 Girls:  Marit Nelson, Methow; Caroline Menna, Leavenworth.  
Alternates:  Lily Antoniuk, Spokane; Morgan Thomas, Plain Valley; Leki Albright, Methow.
U14 Boys: Peter Norby, Plain Valley; Aidan Jacobus, MBSEF; Silas D'Atre, Plain Valley; Quinten Koch, Leavenworth; Callahan Waters, Sandpoint; Thatcher Pate, Plain Valley. 
 U12 Boys: Ben Kaufman, Methow.  
Alternates:  Kasten Grimm, Sandpoint; Peter Grover, MBSEF; Fletcher Barrett, Sandpoint.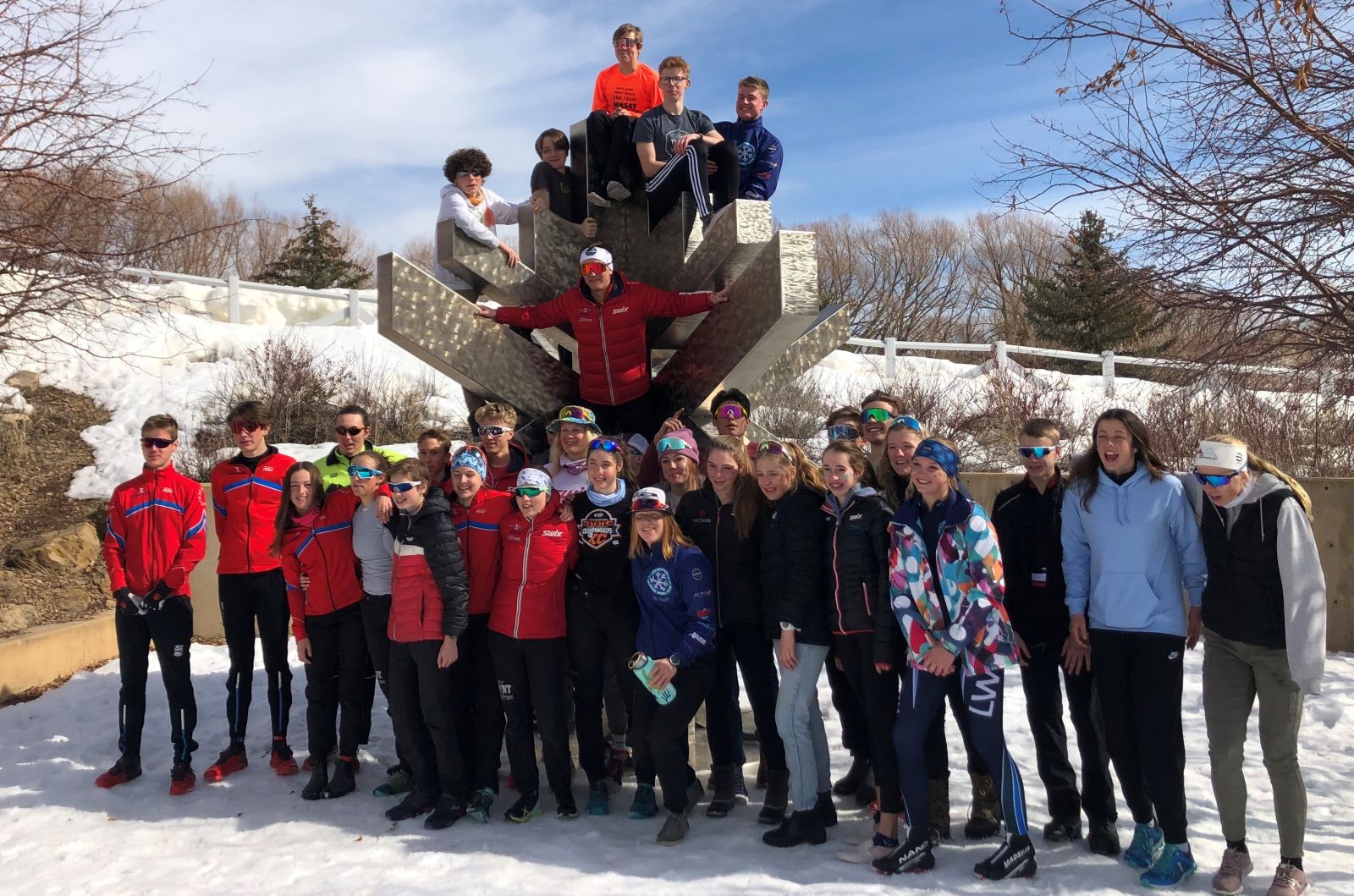 U16 Females  Jori Grialou, Methow; Bridget Burns, Spokane; Greta Leitheiser, MBSEF; Stella Scholz, Methow;  Mariah Lucy, Methow; Claire McDonald, MBSEF; Haley Loewen, Leavenworth; Sophie Corkran, Teacup; Ashley Boone, MBSEF.
U16 Males  Derek Richardson, Leavenworth; Evan Grover, MBSEF; Zach Jayne, MBSEF; Ben Balazs, Teacup; Liam Newman, Leavenworth; Owen Steinhauer, Plain; Graham Sheley, Methow; Cole Shockey, MBSEF.
U18 Females  Annie McColgan, MBSEF; Eva Weymuller, Methow; Maya Arnesen, MBSEF; Sarah Kilroy, MBSEF; Greta Laesch, Methow; Keeley Brooks, Methow; Katelyn Costello, MBSEF; Stella Johnson, Leavenworth; Annaby Kanning, Spokane.
U18 Males  Walker Hall, Methow; Jack Conde, MBSEF; Travis Grialou, Methow; Jeff Bert, MBSEF; Anton Micek, MBSEF; Ian Delong, Methow; Aidan Whitelaw, Methow
U20 Female  Gretta Scholz, Methow
U20 Males  Hunter Greene, MBSEF;  Isak Larson, Ellensburg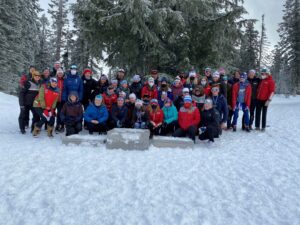 U18/20 Men:  Derek Richardson, Zach Jayne, Evan Grover, parke Chapin, Cole Shockey, Lars Sorom, Catcher Kemmerer, Graham Sheley, Lien hagadorn, Carter Sheley,
Alt.- Will Adams.
U18/20 Women:  Jori Grialou, Sophia Corkran, Bridget Burns, Stella Scholz, Delaney jackson, Piper Widmer, Mariah Lucy, Katelyn Costello, Kirsten Jarmin, Isabel Menna, Alice McKnight, Kira Gilbert, Alt – Elle St. Clair
U16 Men:  Aidan Jacobus, Quinten Koch, Peter Norby, Zach Shockey, Silas D'Atre, Reed Wuepper, Lucas Clark, Peter Grover, Will Mowry, Alt – Emmet Bondi
U16 Women:  Neve Gerard, Adeline Loewen, Caroline Menna, Dashe McCabe, Lily Antoniuk, Serenity Saugen, Marta Schkrohowsky, Elise Voorhees, Piper Antoniuk,
Alt – Louisa Lamarre
Coaches:  Team Lead-Heidi Loewen; U18/20 Men Coert Voorhees;  U16 Men Kelly Ryan; U18/20 Women Lydia Youkey; U16 Women Christie Saugen
Wax Technicians:  Pete Leonard, Pierre Niess, Laura McCabe, George Bryant, Reitler Hodgert